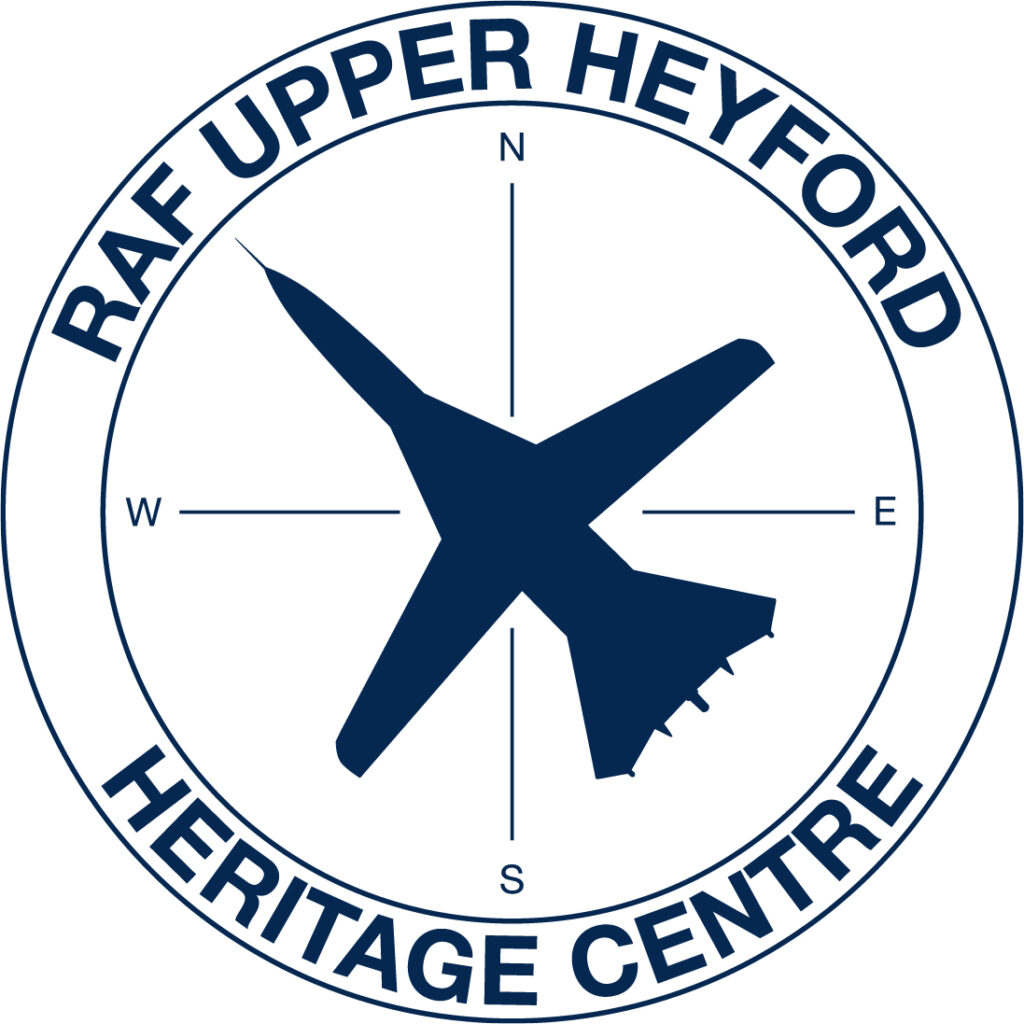 This information is for people who have booked an airbase tour. Please email uhheritage@outlook.com if you have any questions.
If you haven't done so already, please send me the names & contact 'phone numbers for all attendees (for Track & Trace) and your vehicle registration (for Site Security).
We are aware of the changes in Covid-19 regulations. However you are asked to wear a mask, social distance and sanitize when visiting the Heritage Centre for your own safety, that of the staff and of other visitors.
Airbase tours will resume using a mini-bus from March 2022. You are requested to wear a mask and sanitize while travelling on the mini-bus. While on the tour, please be advised not to touch any objects, door handles etc while on the tour. It is recommended that you bring a supply of hand sanitizer with you.
If you have any Covid-19 symptoms or health concerns please do not attend. Alternative tour dates will be made available.
Please report to the RAF Upper Heyford Heritage Centre (Building 103), West Castle Street, Heyford Park, Bicester, OX25 5BX where the tour will begin at about 10:00 am. Arrival by 9:30 am is advised to allow enough time for administration.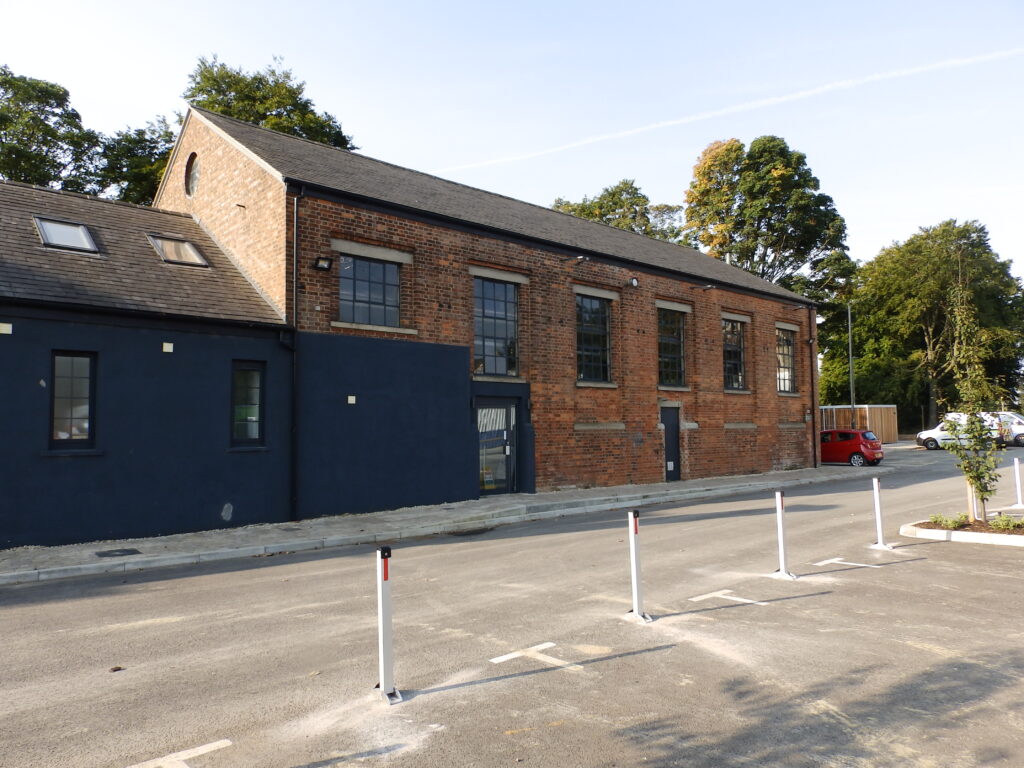 Building 103 is the red brick building next to the new apartment and retail development on Camp Road. Entry is on West Castle Street which runs parallel to Camp Road. Access is:
via the main gate (between Heyford Park Sales Suite and Building 100/Guardroom/ Sainsbury's on Camp Road), first exit off roundabout (West Castle Street) and past the new development.
Follow Pro-Tyre signage off Camp Road, take first right turn on to West Castle Street (see attached photos).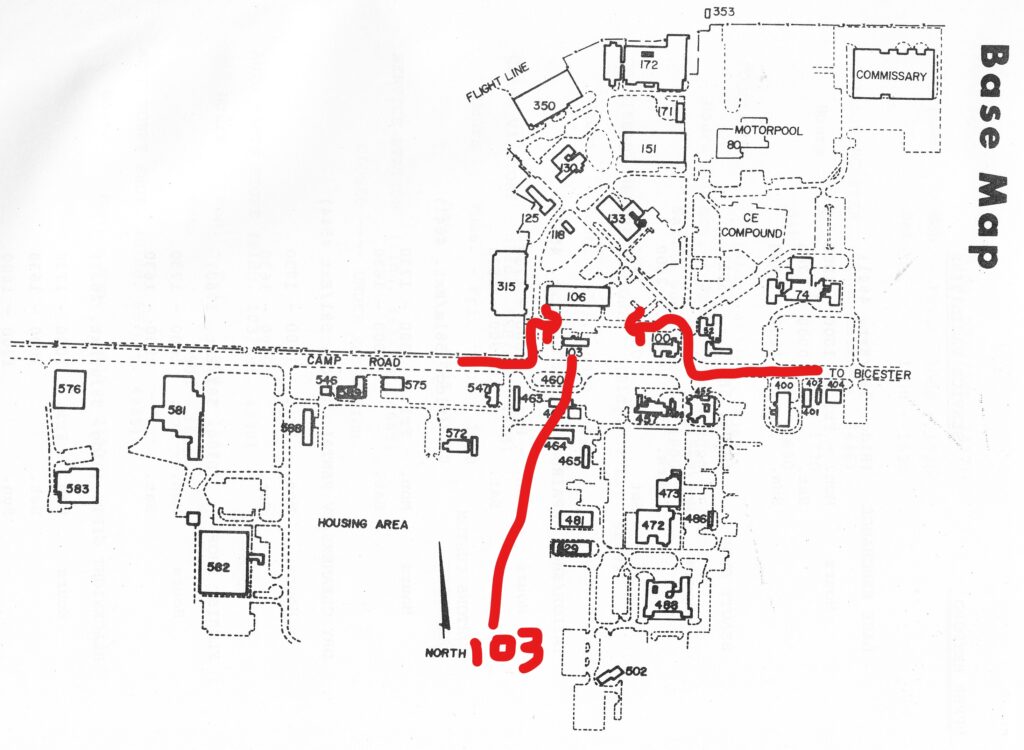 There is free parking by the Heritage Centre for the duration of the tour provided vehicle registration details are submitted when booking.
The mini-bus will leave the Heritage Centre at about 10:30 am and enter the Flying Field via Gates 6 & 7.
The tour will involve some walking, so suitable footwear and clothing is recommended. If the weather is hot, it would be wise to bring a drink with you and a sunhat. Unfortunately, there are no toilet or catering facilities available on the tour.
The tour includes entry in to buildings with unreliable lighting, so you may wish to bring your own torch with you.
Please do not attempt to enter any buildings without prior permission.
Photography is allowed subject to the conditions of the Photography Permit http://www.upperheyfordheritage.co.uk/photography-permit/ There is no restriction on photography except in the car compound area. If in doubt, the guides will be able to advise you.
Due to the continuing Coronavirus Covid-19 Pandemic, associated legislation, government advice and Public Health England guidance we have had to revise existing procedures and introduce new ones.
These have been risk-assessed, are intended to safeguard the health & wellbeing of all visitors and volunteers. As appropriate, these will be sent to you and I urge you to familiarize yourself with them before you visit.
Because of the seriousness of the situation RAF Upper Heyford Heritage does reserve the right to refuse entry and escort from site anyone who does not comply with these procedures.
If you are experiencing any symptoms of Covid-19 please do not visit. If you have booked an airbase tour you will be offered an alternative date or a refund.
If you have been categorized as, or consider yourself to be, 'vulnerable' for health or any other reason please do not visit. If you have booked an airbase tour you will be offered an alternative date or a refund.
You are urged to bring your own PPE mask/ face covering and maintain 2m (6 feet 6 inches) social distancing (outside your sub-group) when practical. You will be reminded by the tour guides.
Decontamination stations on are available for use entering and leaving the Heritage Centre (Building 103) to sanitize your hands.
You will be asked to provide names, contact emails and telephone numbers to meet Test and Trace legislation. You can register on the NHS Test and Trace QR Code system in the Heritage Centre (Building 103).
You may be divided in to airbase tour sub-groups to facilitate entry in to the Wing Command Post (Building 126) and viewing the history video while 2m (6 feet 6 inches) social distancing. Sub-groups will visit the Wing Command Post (Building 126) and view the history video in varying order.
Access to some buildings may not be possible due to ongoing Covid-19 related use. You will be updated before your revised tour date.
For airbase tours, it is recommended that you wear nitrile disposable gloves and bring your own hand sanitizer as there are no decontamination or toilet facilities on the Flying Field.
You are requested not to touch any objects or buildings to reduce the possibility of contamination. Hand sanitizer must be used as a control measure.
You are not permitted to enter any buildings on the Flying Field tour without permission from the tour guides.
While on the tour mini-bus you are urged to wear a suitable face covering for your own safety, and the safety of other visitors and the guides.
You are advised to bring food and drink with you. Please speak to a tour guide if you wish the tour to make a stop for lunch. Food and drink cannot be consumed inside buildings.
The Flying Field is a non-smoking and non-vaping site.
You are advised to dress appropriately for airbase tours and the weather. There will be uneven ground to cross which may be muddy. Equally you may need a hat and sunblock.
Please email uhheritage@outlook.com to confirm that you have read, understand and accept these conditions.
I look forward to seeing you.
Nick Forder
RAF Upper Heyford Heritage Manager